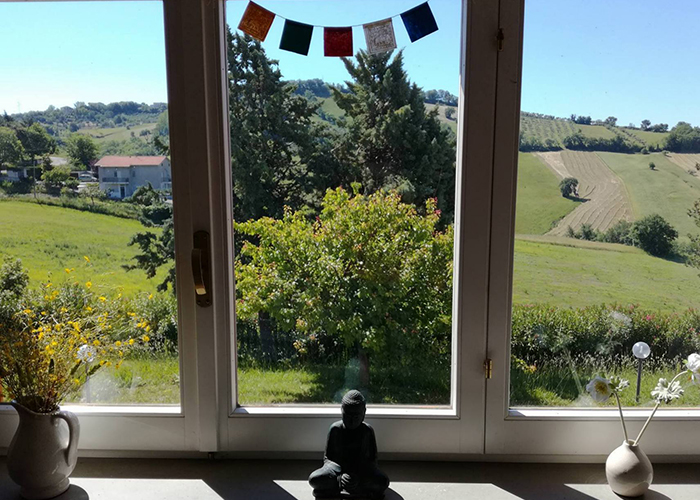 BED & BREAKFAST
Casa Amrta is situated in the beautiful hills near Teramo, a perfect  location for a relaxing holiday with many options for exploration and enjoyment in the region. It is peaceful and quiet on the property while being only a 12 minutes drive away from the lively old city of Teramo, with good restaurants and cafés, shops, a big Saturday market and a shopping mall. We are both near the read more
Adriatic sea and the Gran Sasso e Monti della Laga National Park. There are countless options for exploration of the natural beauty as well as many historical towns and villages. The Adriatic coastline is only a  25 minute drive away and offers good beaches for swimming, sun bathing and walks as well as restaurants and shops along the promenade.
Our four comfortable guest rooms are situated on the first floor of our renewed colonial home with one and a half hectares of land and a stunning panoramic view.
In the morning we serve a fulfilling vegetarian breakfast from 8:00 am till 10:00 am which will prepare you for a full day of visits and exploration or for a lazy day on the beach or in the garden. Coffee and tea making facilities for guests are available throughout the day.
We also offer the option of booking professional yoga & meditation and/or massage sessions.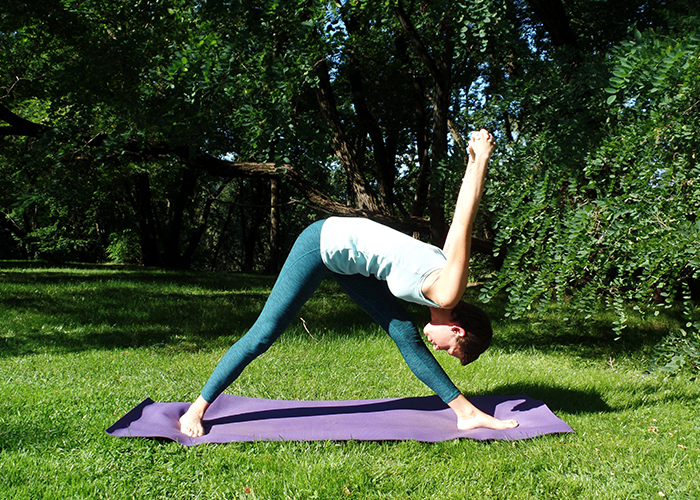 YOGA & MEDITATION RETREATS
We will be offering a variety of retreats and courses at Casa Amrita. They are designed to give you time off from your everyday life and offer you the opportunity to deepen the inner connection with yourself. The daily practices of yoga and meditation in our tranquil and quiet environment, enhance relaxation and rejuvenation on the physical, emotional and mental levels, diminishing read more
stress and fatigue. You will learn practices to help you integrate inner peace and well-being into you daily life under the guidance of a highly qualified and experienced yoga and meditation instructor, Ingrid Goudsmit, one of the founders of Casa Amrita.
Next to the yoga and meditation we offer healthy, nourishing vegetarian meals and beverages. We use local and organic products as much as possible to aid the practices and wellbeing of body and mind. Booking optional massage treatments and personal yoga and meditation sessions is available when this fits in the schedule. During your stay we also offer the option of visiting the stunning Gran Sasso National park as well as a visit to the beach.
The Casa Amrita retreats and courses take place in an intimate setting with a maximum of 10 participants. This allows for the instructor to give proper support and encouragement to all. Yoga equipment and accommodation will be provided. The property has one and a half hectares of land with a large renewed colonial house. We have 4 comfortable guest rooms, communal places to relax and socialize, a welcoming yoga hall, a cosy breakfast/dinner room and a spacious garden with stunning views. A perfect location to relax and enjoy reconnecting.
Both beginners and experienced practitioners, with all levels of fitness and flexibility are welcome. We do ask you to specify any particular physical or mental conditions or requirements in advance.
Upcoming events
The first upcoming retreat at Casa Amrita will be our spring Yoga & Mindfulness retreat, Inner Intimacy, from 30 May to 5 June 2021 , lead by Ingrid Goudsmit and Marco Bandera. This 6 day retreat offers a perfect opportunity to dive into the practice of mindful yoga, pranayama and meditation as well as exploring some of Italy's stunning Aruzzo nature.
For inquiries and bookings regarding this retreat and others to follow, please contact us directly through the contact form or email. More details can be found on the calendar page.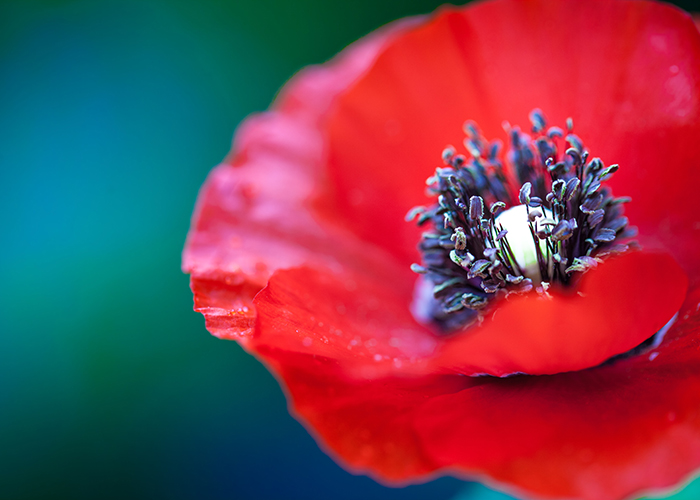 HIRING CASA AMRITA
Offer your own events and courses at Casa Amrita!
You can use the house and premises of Casa Amrita to offer your own workshops, retreats, courses and seminars. We will make sure to look after your event and group during your stay. We can provide fulfilling vegetarian meals, snacks and beverages or you can choose to use our kitchen read more
facilities if you prefer to bring your own cook. You can bring up to 8 people (10 including 1 or 2 teachers) and enjoy the friendly  and welcoming atmosphere at Casa Amrita. This includes 4 comfortable guestrooms including fresh bed linen and towels, of which two with on-suite bathrooms and one shared bathroom and a cozy communal living room with free internet access on the 1st floor and a spacious reception/reading area, pleasant yoga hall equipped with yoga mats, pillows and blankets, a breakfast/dining area and a large kitchen with its facilities (in case you would like to bring your own cook) on the ground floor as well as a large garden with stunning panoramic views over the Abruzzo hilly countryside with in the background the Grand Sasso mountain peaks. We are looking forward to make you feel at home!
There are different fee options depending on timing and services. Please contact us with any inquiries and details for a specified price offer.